Prospective Students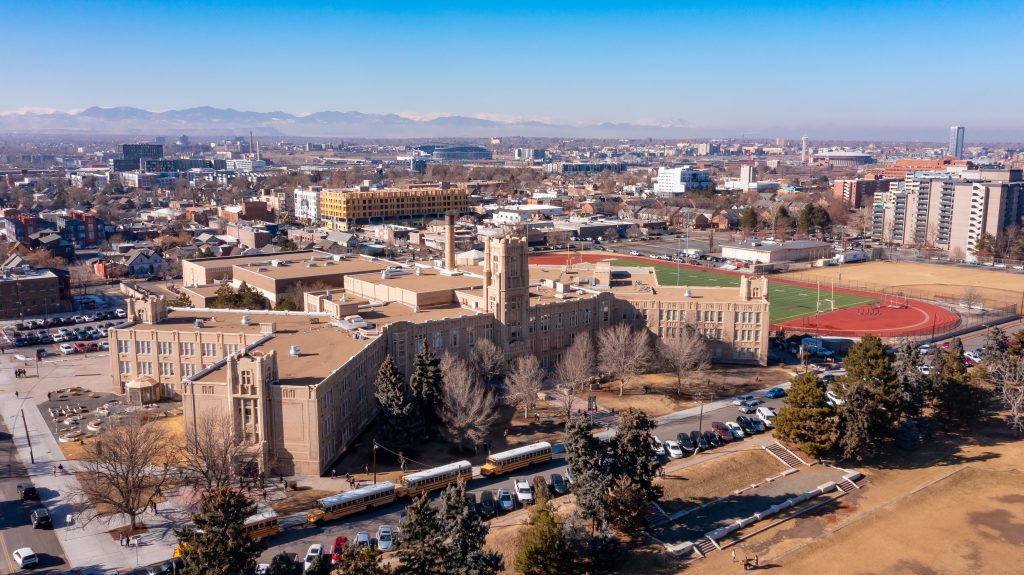 Learn More About Enrolling at West
All new students who are interested in joining our West Cowboy community may now register for the 2022-23 school year! Round 1 of SchoolChoice enrollment is open until Tuesday, February 15, 2022.
Overview
Address: 951 Elati St, Denver, CO 80204, USA
High School Principal Name: Mia Martinez Lopez 
Middle School Principal Name: Boris Costa-Guerra
We Offer
Serving grades 6-8 (Middle School) and 9-12 (High School) on the historic West campus.
Career education
Free college courses in high school (Concurrent Enrollment)
Biliteracy
Student leadership and development opportunities
Athletics
Arts
Restorative approaches
Innovative
Fun!
Why Should You Enroll at West Middle School?
West Middle School will serve grades 6-8.
We create a learning environment for middle school students focused on providing students with the necessary skills to be college and career ready.
We focus on the individual academic and social-emotional needs of all students.
Why Should You Enroll at West High School?
West High School will serve grades 9-12.
We promote academic excellence leading directly to college and career readiness.
We empower students with a rigorous education that promotes leadership as well as the academic and social emotional skills to compete in the global market.