West Campus Harvest Day 2021
Posted November 3, 2021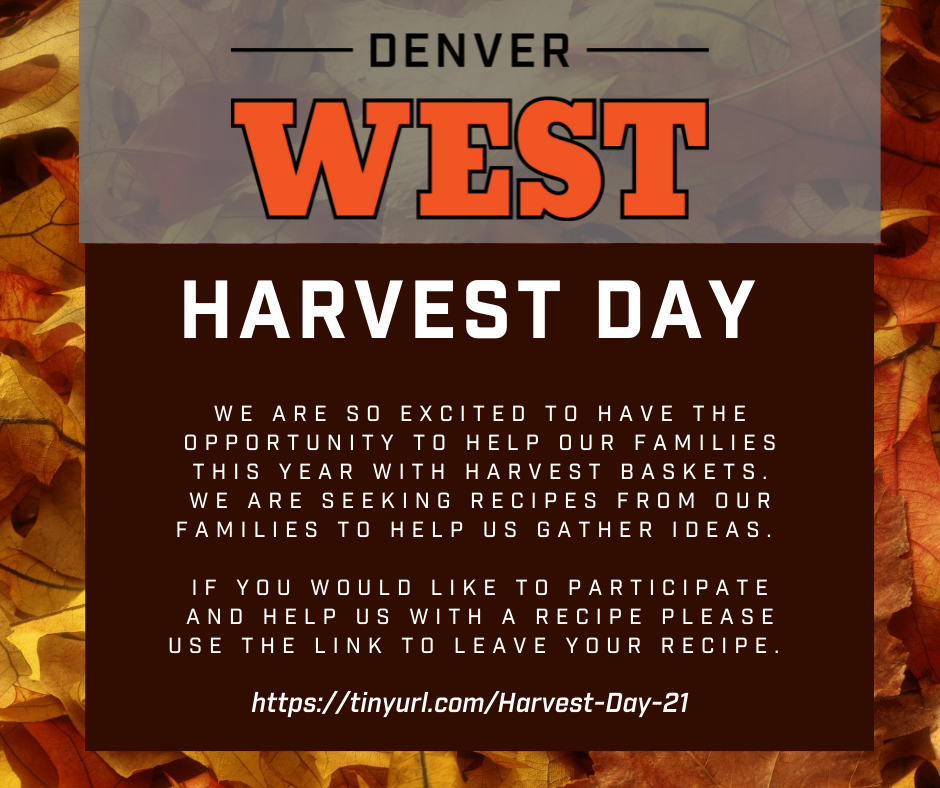 Help us build Harvest Baskets for our families. By helping us with a recipe, you are teaching us about your culture. We will try our best to provide as much food that can be combined to make recipes and your stories can be shared to provide understanding. We appreciate you!! We are looking to collect this by Friday PM.
Ayúdanos a construir canastas de cosecha para nuestras familias. Al ayudarnos con una receta, nos está enseñando sobre su cultura. Haremos todo lo posible para proporcionar la mayor cantidad de comida que se pueda combinar para hacer recetas y sus historias se pueden compartir para brindar comprensión. ¡¡Te apreciamos!! Esperamos recoger esto antes del viernes por la tarde.
Naga caawi inaan u dhisno qooysasheena dambiilaha goosashada. Markaad nagu caawiso cunto karinta, waxaad na baraysaa dhaqankaaga. Waxaan ku dadaali doonaa inaan bixino inta ugu badan ee cunto ah oo la isku dari karo si loo sameeyo cunto karinta iyo sheekooyinkaaga waa la wadaagi karaa si loo bixiyo faham. Waa ku mahadsantahay!! Waxaan rajeyneynaa inaan soo qaadano ka hor galabnimada Jimcaha.


---